Do what you love. We do.
EisnerAmper is one of the largest accounting, tax, and business advisory firms, with nearly 4,000 employees and 350 partners across the world.
Our Mission
Our mission is to attract, develop, and retain highly talented professionals and to provide best-in-class hiring services across the Firm. From Campus Recruitment to Experienced Hires, our Recruiters are committed to sourcing and hiring diverse talent who will help contribute to the continued success of the Firm.

Guided by EisnerAmper's fair and equitable hiring processes, we strive to create a firm where culture, ideas, and experiences come together to create new solutions. We are committed to ensuring an unbiased recruiting process that focuses on Diversity, Equity, and Inclusion for our candidates, hiring managers, and colleagues.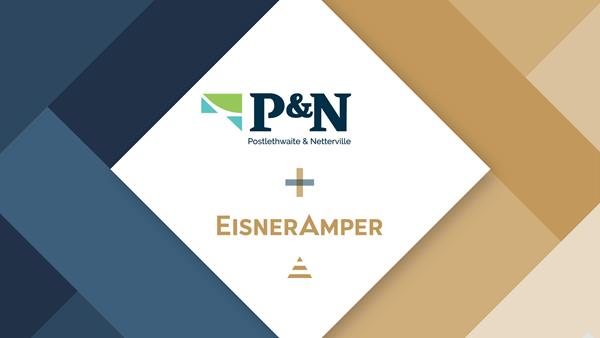 P&N Combines with EisnerAmper.
Postlethwaite & Netterville has joined forces with EisnerAmper! This combination expands our Firm's capabilities, enabling us to create a broader geographic footprint with increased opportunities for colleagues. EisnerAmper's commitment to exceptional client service and delivering innovative solutions to complex business challenges is now stronger than ever.
Interested in becoming part of the team?